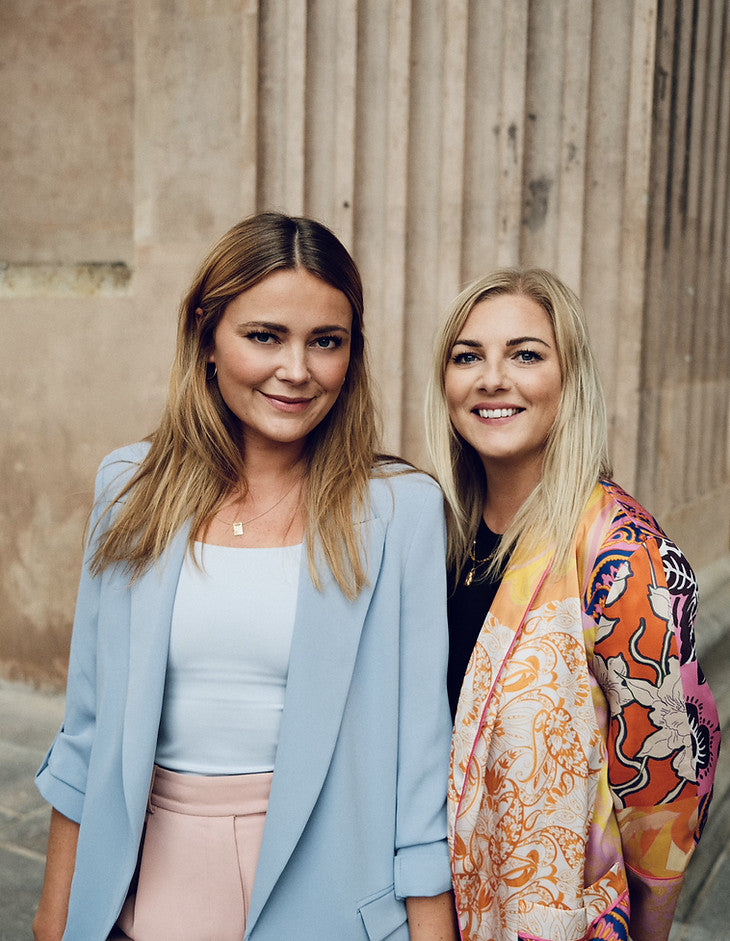 ABOUT US
Beauty Boosters was founded in October 2019 by Maria Refsgaard and Louise Bencard, with a dream to make beauty more flexible, convenient, social for both the customer and the employee.
Maria (left) is COO & founder of Beauty Boosters and handles all tasks within operations and beauty – everything from work and training, testing and development of our Boosters as well as selection and expertise within products and materials.
Louise (left) is CEO and co-founder of Beauty Boosters, and handles all tasks within administration, website, finance, marketing, bookings and delegation of tasks, business development, support, recruitment, partnerships and social media.
​
As former customers of several of the Copenhagen salons, we repeatedly experienced the same challenges. Among other things, that it is almost impossible to get a last-minute or free time outside normal working hours, wasted time on transport to and from the salon, waiting time on arrival and an impersonal relationship with many different therapists. In addition, it has always been something to get over, and certainly not a social thing. The customer has become used to compromising, and we will try to do away with that with Beauty Boosters.
BOOK EN BOOSTER
KONTAKT OS
OUR PHILOSOPHY
Life is short. Your nails don't have to be.
A smile is the most beautiful thing a girl can wear, hands down!
We think everyone is naturally beautiful, but that being said, we can all use a boost once in a while. And that is exactly what we want to offer. A boost to your well-being, a boost to your everyday life - and a boost to your self-confidence.
We spend a lot of unnecessary time on the whole routine around self-maintenance, such as transport and waiting times associated with going to the salon to get our nails cut or fixed. Time that could have been spent playing with the kids, having fun with friends or kicking ass at work.
BeautyBoosters is a pioneering beauty on demand concept where we offer your favorite beauty treatments directly to your door - for your convenience. You book an appointment when it suits you - and you don't have to deal with anything other than opening the door when your booster arrives - whatever you have booked to receive your treatment at home, in the office or in the hotel room. Easy, right?
In addition, we pay a lot of attention to optimization - without compromising on quality. That is why we have developed BeautyBoosters Cosmetics, which is a multifunctional and one-color-fits-all collection, where all products are of the highest quality and can be used for several areas. The entire series is hypoallergenic, fragrance-free and vegan.
GO TO SHOP
SEE TREATMENTS